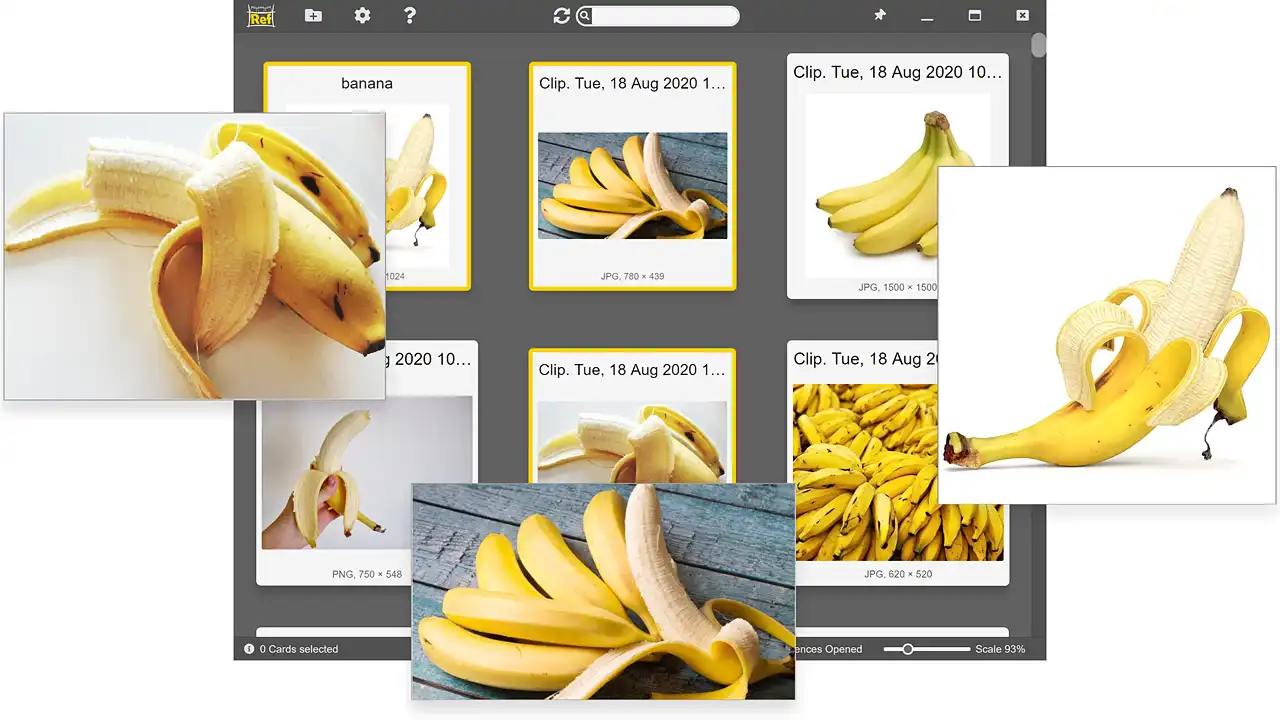 Briefly about
---
Unique standalone image viewer oriented to work with reference images. Has built-in always on top mode and the ability to display multiple images at once. Its main purpose is to keep reference images constantly observable. Even if you run another program in maximized window mode, the reference images will still be visible. Its third distinctive feature is the capability to download images directly from web browsers by simple drag and drop. It also can handle images from clipboard in both directions (copy "from" and paste "to"). Paste an image from clipboard to RefShelf and you already have saved reference for further usage. RefShelf can really make life easier for the most CG artists and not just for them either!
Productivity Tool
RefShelf is designed to Collect, Organize, and View reference images. With RefShelf you can easily gather reference images from different sources in one place. You can search among collected images by name. RefShelf not only keeps all references together but provides almost instant access to any of them. It also can display multiple reference images at once. You can place references over desktop, crop, zoom, pan, and arrange them anywhere you want on a screen. References can be always visible while you are working with other applications.
In addition to all these treats, the RefShelf's delayed silent autorun ability and rich set of global hotkeys allow you to be always in touch with your references.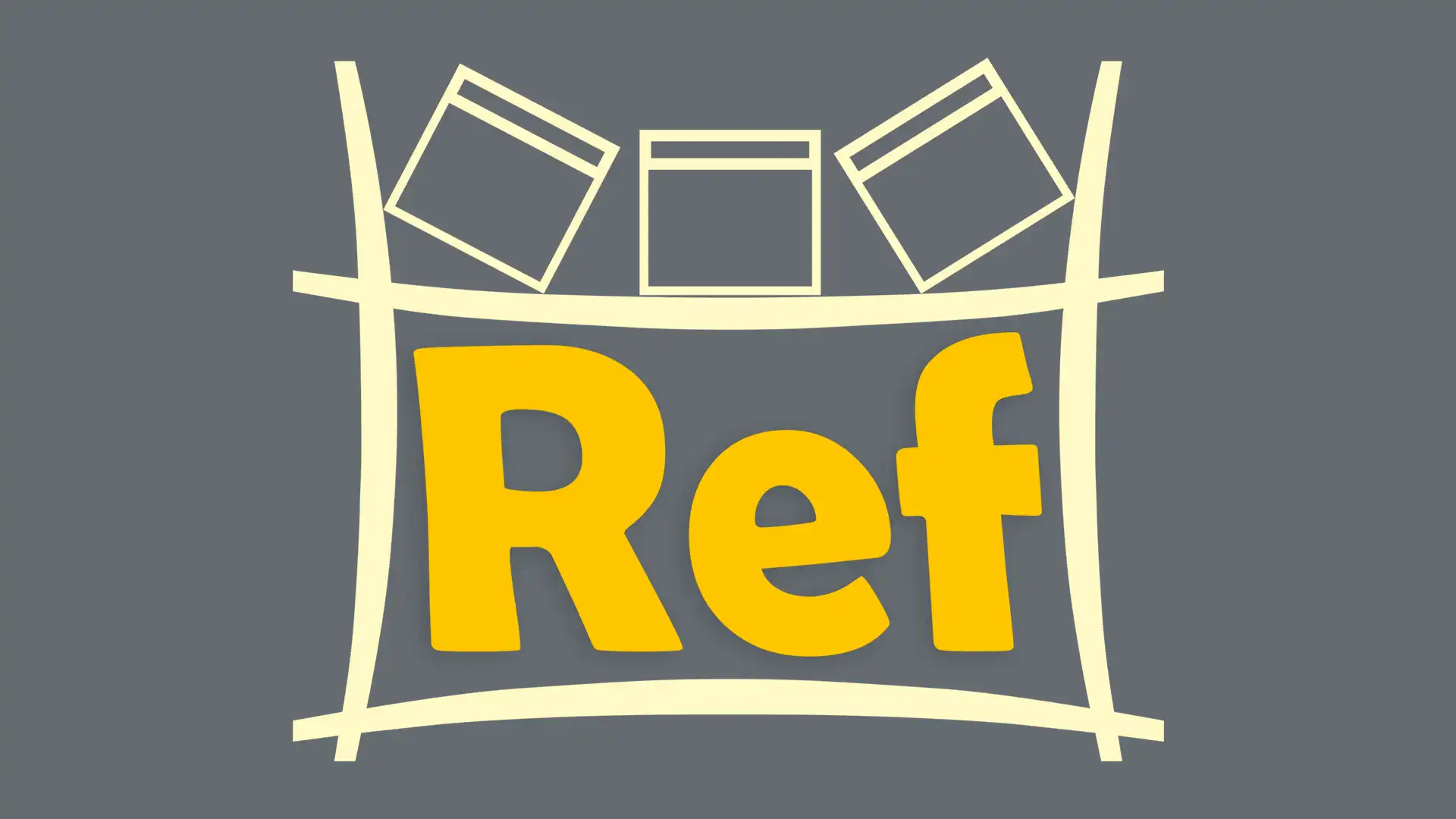 Management of reference images are important, but often plays a secondary role in your everyday workflow. Therefore, you definitely need to save your valuable working time for more priority actions. To make your work with references easier use this handy tool. Because, the easier a secondary process, the more time you have for the passion!
Gather reference images from Everywhere
You can gather images by simply dragging them from almost anywhere. Open browser, search for the image you want, and then drag it from the browser directly to RefShelf. The RefShelf will do the rest. It downloads an image from the internet, saves it locally onto your drive, and adds saved image to an existed reference collection. You can do the same with different file managers or drag images from the desktop. In other words, you can use any program that deals with images and supports drag-and-drop.
It is important to note that if you add a reference image that already exists on your computer, RefShelf will not move or copy the image, it will simply create a link to the original location of the image file and provide access to it. This means that all your local images will remain in their original locations. All of them will be safe, and RefShelf in turn saves your computer drive space by not creating any copies. This feature actually allows you to use RefShelf as a simple image organizer as well.
Rename references and Search for any particular reference by name
You can give names to references and then search them. Renaming the references does not rename the original images on your computer, this only renamed representation of the particular reference image in the RefShelf's references collection.
Type the word you want in the search box, and RefShelf will show immediately only the references that contain the word in their names.
Simultaneously observe as many reference images as you want, Move them across the screen, Zoom, Pan and Resize
Any reference image added to RefShelf has its own thumbnail and can be opened as an independent window of minimalist design. Double-click on the thumbnail of the reference image and you'll see standalone instance of the image viewer that has been locked to viewing that particular image only. An unlimited number of image viewer instances locked on different images can be opened and closed simultaneously.
Window with a reference image can be moved to any part of the screen by simply dragging it with the left mouse button. If you pull a reference window over the edge, you will resize it. You can also Zoom and Pan the reference image inside to focus on the details that interest you most. In practice, you can even compose virtual collages from different references by placing reference windows side by side. This will practically give you a mood board or reference board effect.
Keep reference images Always On Top of other windows
All opened windows with reference images can be always visible by using "always on top". This is the default mode for all newly opened references, but it can also be easily disabled. With this approach, you no longer need a second monitor just for the references. Since you can overlay or "pin" references over any part of any empty or unused interface space of other programs.
You can even make a direct color picking from open references in most of the graphical applications.
Updates
How to get most resent update
If you already use a previous version of RefShelf and want to have the latest, you must first uninstall current version of RefShelf from your computer, and then download and install the latest one.
The latest version of the program is always available for download on this page. We do our best to make the latest version better in terms of usage and functionality, so there is no need to have a previous versions available. That's why we don't provide an archive of older versions for download. Only the latest one.
v0.4.0 (Sept 05, 2021 Update)
Minor update of Shelf design. Cards on the Shelf now have less margin around and less padding inside. This design allows you to have even more Cards on the Shelf of the same size.
v0.3.0 (Jul 11, 2021 Update)
At the request here in the comments, the gray border around the Ref window was removed. It will now appear only when you hover over the Ref window. I hope this feature will be useful for everyone.
Also, since previous update, you can use lower left area of the Ref as a drag zone. That is, you can instantly move the Ref window with just a mouse, without using a Shift key.